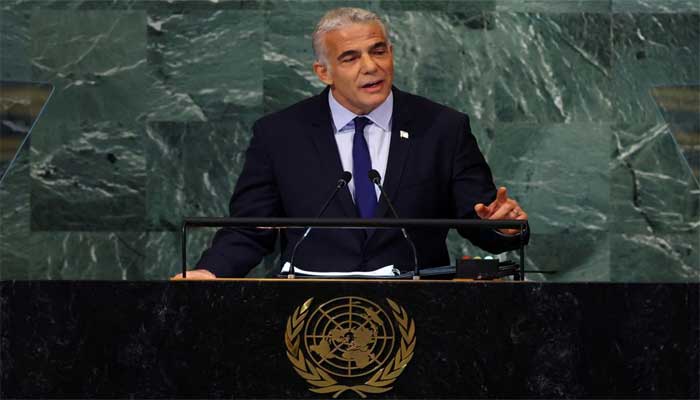 Israeli Prime Minister Yair Lapid said Iran wants Israel's complete destruction. Only credible military threats can stop Iran from acquiring nuclear weapons. Israel has the ability to prevent Iran from acquiring nuclear weapons.
Speaking at the 77th session of the United Nations General Assembly, the Israeli prime minister said the two-state settlement agreement with Palestine is good for Israel. A Palestinian state should not be a threat to Israel.
The Israeli prime minister further said that the Palestinians will have to surrender to become a Palestinian state. Hamas and Islamic Jihad should not be part of Palestine's future.
The Israeli Prime Minister demanded that all Islamic countries, including Indonesia, Saudi Arabia, establish relations with Israel.
.