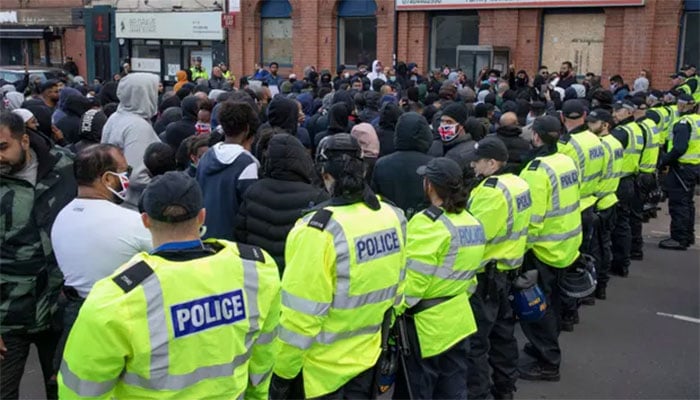 Another man involved in riots in the British city of Leicester was convicted, Adam Yusuf received an 18-month suspended sentence after admitting to being armed with a knife.
Adam Yusuf claimed that he arrived at the protest with a knife inspired by the news on social media.
According to media reports, 25 police officers were injured during the protest, after the Pakistan-India match, there was a fight between Pakistani and Indian youths.
Police officers say that social media played an important role in spreading unrest among people, fear is rising among people due to rumors circulating on social media.
Leicester Police say 47 people have been arrested so far, with more arrests expected in the coming weeks.
.