(City 42) The son of the well-known Pakistani journalist Ayaz Amir brutally killed his wife, the accused Shahnawaz Amir married Canadian Sara for the third time.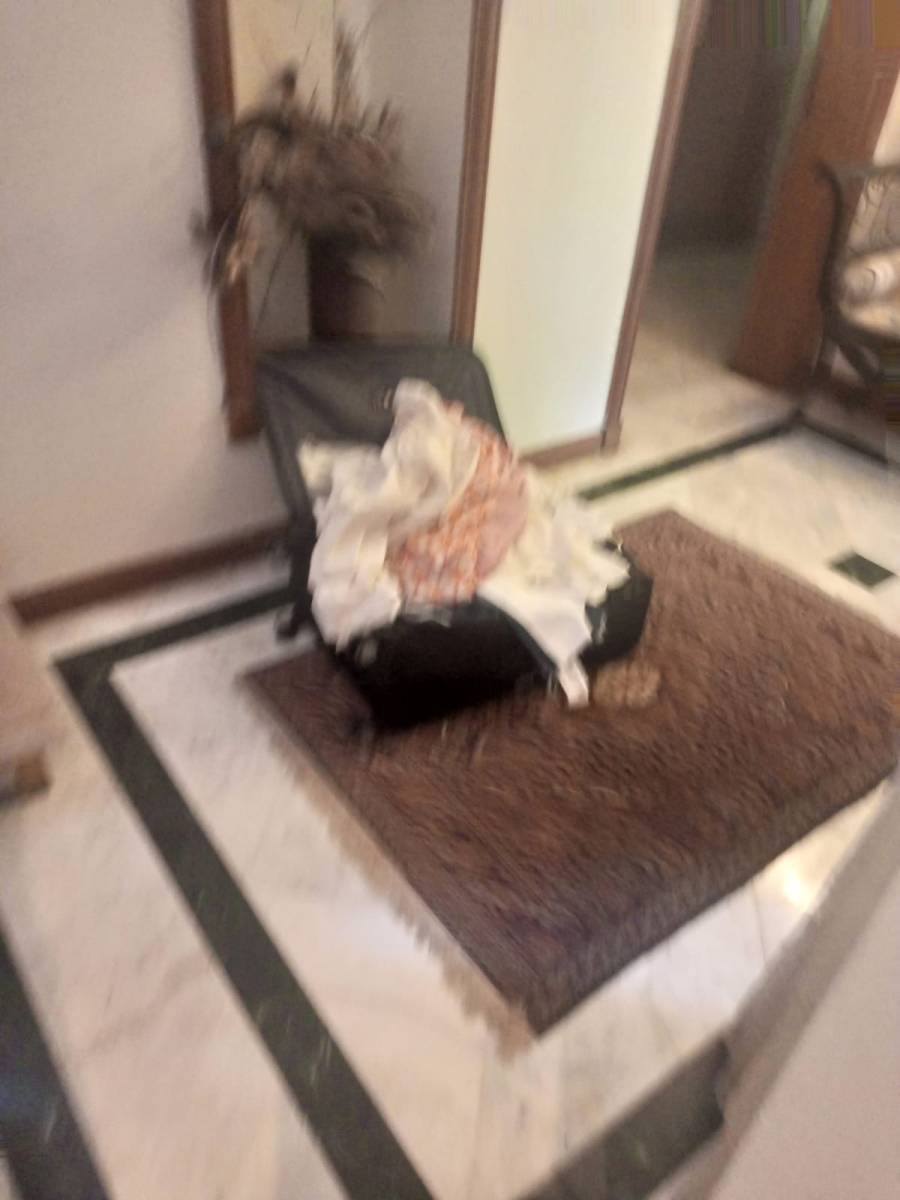 In Chak Shahzad, Shahnawaz, son of journalist Ayaz Mir, killed his wife Sara by hitting her on the head with a dumbbell in the gym. Police arrived at the scene after receiving the information.
Police said Shahnawaz Amir, Ayaz Amir's son, was arrested, the forensic team recovered the evidence and the instrument of crime from the scene and sent them to the lab.
How did the late Sara and Shahnawaz come into contact and get married?
According to the sources, Ayaz Amir's daughter-in-law arrived in Pakistan from Dubai the day before and after arriving in Pakistan, she also bought a car the day before. Shahnawaz was contacted on a dating site, so the two got married.
How and why did Shahnawa kill his wife?
According to the sources, there was a fight between Sara and Shahnawaz, after which Shahnawaz hit a dumbbell on Sara's head, Sara passed out due to a head injury, so Shahnawaz put her in the bathroom tub and turned on the water, which made her to die. Death has occurred.
On the other hand, the statement by senior journalist Ayaz Amir about the murder of his daughter-in-law by his son Shahnawaz also came out. Senior journalist Ayaz Amir said that such an incident should not happen to anyone.
Ayaz Ameer said about the question about son Shahnawaz being drunk at the time of the incident, what can I say about it, this is a legal matter.
Such an incident shouldn't happen to anyone, Ayaz Amir's conversation with the media pic.twitter.com/hkLJgBDVVM

— 24 News HD (@24NewsHD) September 23, 2022
.