OUS Updates and news.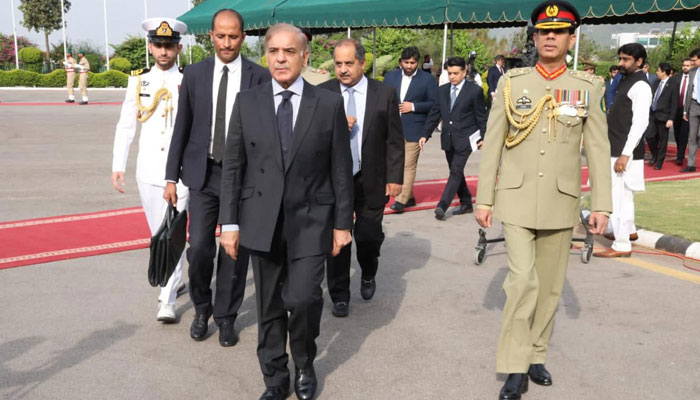 Prime Minister Shahbaz Sharif may visit Turkey on November 25, he has been invited to visit on November 25 and 26.

Sources said the Prime Minister has been invited to visit Turkey by Turkish President Recep Tayyip Erdogan.
Sources said that the Prime Minister will participate in the ceremony of the frigate built by the Pakistan Navy with the cooperation of Turkey, the Prime Minister and the President of Turkey will launch the joint venture.
Sources said that Prime Minister Shehbaz Sharif will also meet his Turkish counterpart and will also meet with the business community in Turkey.
Sources also said that the issue of important appointments before going to Turkey is also in the agenda of Prime Minister Shehbaz Sharif.
.