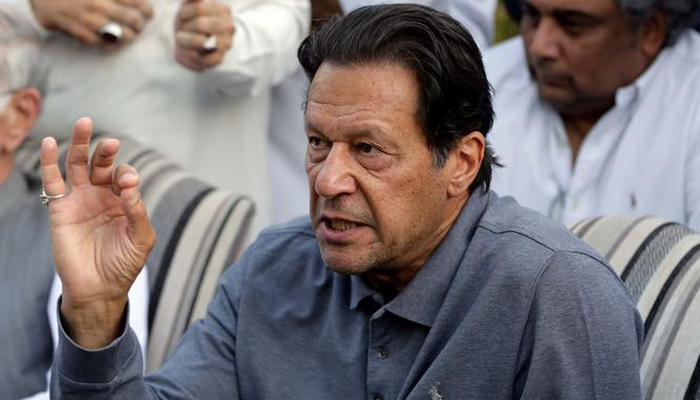 PTI President Former Prime Minister Imran Khan says Shahbaz Sharif goes everywhere and says I'm forced, I didn't come to ask, Shahbaz Sharif humiliates Pakistan everywhere.
In Islamabad, PTI President Imran Khan, speaking at the student convention, said that Jihad will be done for real freedom, you will do this Jihad for your generations.
They say that today 80% of women are not having rights, Sindh is the worst slavery, in the West, whoever treats animals like that is imprisoned.
Imran Khan said caliphs used to appear in court in Medina state, how will there be progress when thieves sit on top of the country?
He also said that people like Zardari and Nawaz Sharif take money from all poor countries, today thieves have taken over the country.
The PTI president also said that their crimes are being pardoned alternately every day, if this is done then release the rest of the people from prison, today is a turning point in Pakistan's history.
.