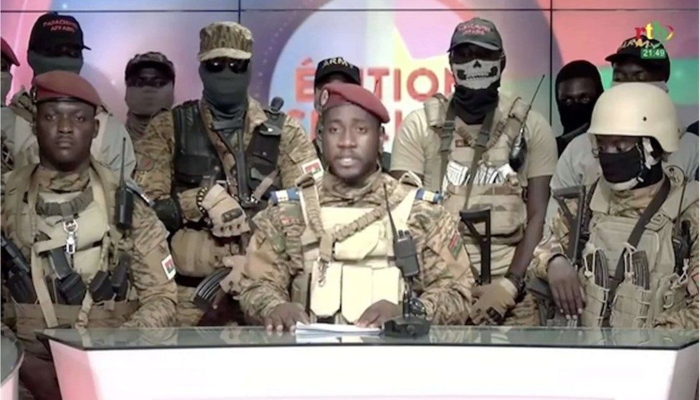 In the African country of Burkina Faso, there has been a military coup for the second time this year.
The Burkina Faso army has appointed Captain Ibrahim Tarawe as its new chief.
According to foreign media reports, the army suspended the constitution and dissolved all government institutions.
Burkina Faso's borders were also temporarily closed while a curfew was imposed across the country from 9pm to 5am.
.