Sharing her Instagram story, Noorbukhari wrote: "It was a strange shame to see Angelina in my country and our so-called celebrities who are dancing in every mall and street to promote their movies are nowhere to be found.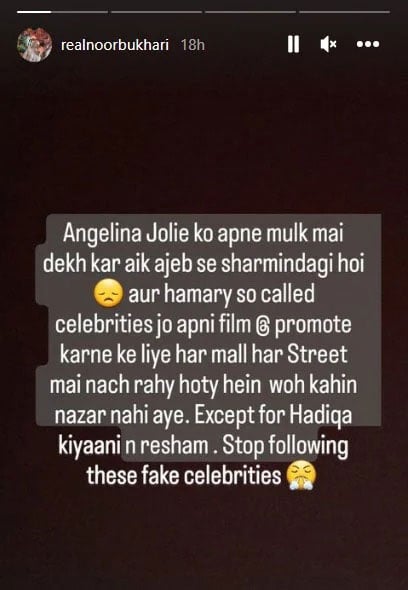 In her story, Noor Bukhari wrote to singer Hadiqa Kayani and actress Resham to accept Hadiqa and Resham and stop following false personalities.
It should be noted that Angelina Jolie is likely to stay in Pakistan for another two days, during which the United Nations Special Envoy will visit areas affected by the floods and review relief activities.
Comments
comments