OUS Updates and news.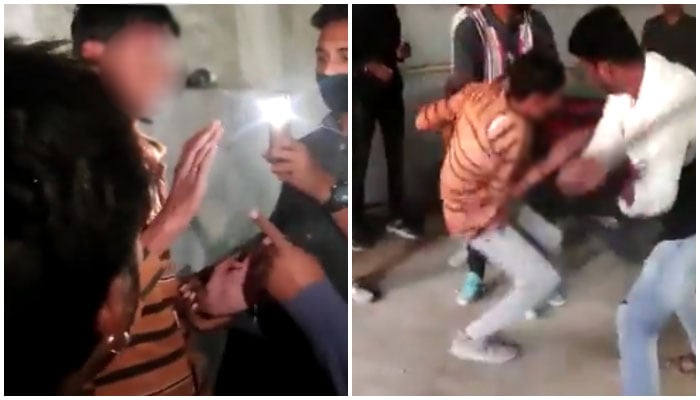 Religious extremists in India beat a Muslim student because he was talking to a Hindu girl.
The fanatics in India have been given freedom to torture the Muslims, and every day a Muslim tortures the Hindus.
The latest incident that happened in the state of Madhya Pradesh in the country of India, where a group of Hindu religious people beat a Muslim student badly for talking to a Hindu girl.
According to the report, the said Muslim student is a computer science student at a local college.
.