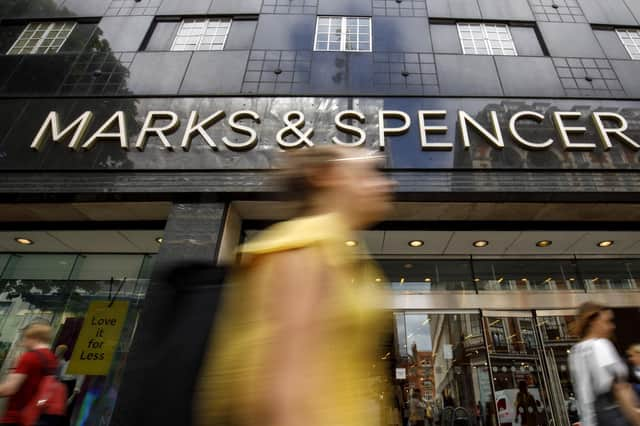 Marks & Spencer launches new fall menu line
Over 5.3 million people have tagged him on Instagram, and Hailey Bieber has gone viral on TikTok with her own creations… a humble piece of toast hotter than the day before.
Now you can get every kid's favorite – chocolate spread on toast – with a very adult touch of M&S.
Grab Collection Sourdough Toast, thickly sliced ​​crispy toast—each loaf takes over 35 hours to make—and brush Collection Italian Chocolate Hazelnut Crème (£2.75), made with Italian chocolate and hazelnuts by a master chocolatier.
Or check out the latest addition to the M&S breakfast bun collection. Now you can get our halloumi and avocado bun (£4.25), as well as our famous bacon and sausage versions, all served in ciabatta buns, drizzled with olive oil and bursting with flavor.
New, freshly baked cinnamon buns (£2.50) join the Café range this week, made from soft dough with butter, brown sugar and cinnamon, then topped with demerara sugar for an extra treat. crunch.
Enjoy the Autumn Spice Latte (£3.25), which combines our M&S Fairtrade coffee with the warming flavors of cinnamon, cardamom and ginger in our tea syrup, and tops off with ground cinnamon leaf.
All M&S coffees are now available with coconut milk, which complements the range with oat milk and soy milk, at no additional cost to customers.
Cake lovers should also try the new Lime, Pistachio and Sticky Butterscotch Layered Cakes (£3.25), three layers of cake layered with buttercream.
A hybrid of pie and soup in chicken soup (£4.95)! British soup with chicken and vegetables topped with buttered puff pastry.
Whether you're a neat "tear and ladle" with a lid or a messy "tear and ladle" with a spoon, this soup is a lot of fun.
Or, for an equally satisfying lunch, try our new epic 5-Star Gourmet Jacket Potato. Choose between classic Cornish cheddar (£5.50), vegan and Eat Well with three chili beans and avocado (£5.95) or Our Best in the World cocktail of shrimp and smoked salmon (£6.95).