OUS Updates and news.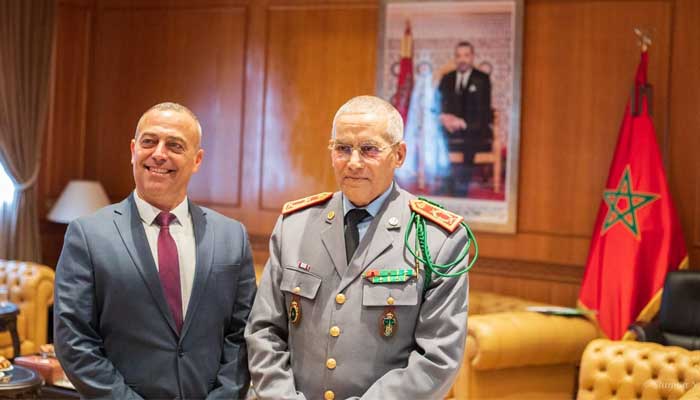 Arab countries Morocco and Israel have agreed to bring military cooperation and training.
The Moroccan-Israeli Security Cooperation Monitoring Committee held its first meeting on January 16 and 17 in Rabat, the capital of Morocco.
A press release issued by the Royal Moroccan Armed Forces said the meeting was held in accordance with the directives of King Mohammed VI.
IG of the Moroccan Army Lt. Gen. Balkhair al-Farooq met with the director of the Office of Political and Military Affairs of the Israeli Ministry of Defense Dror Shalom.
On this occasion, discussions were held to bring modern changes in the military cooperation of the two sides in various fields, especially in logistics, training and military equipment.
Military officials have decided to strengthen military cooperation and expand ties in intelligence, air defense and electronic warfare.
General Al Farooq said that the military cooperation between Israel and Morocco is based on trust and support.
Earlier in July 2022, Israeli army chief Oif Kokhavi paid a high-level visit to the North African state.
On November 24, 2021, Morocco and Israel signed a memorandum of understanding in the defense sector.
It should be remembered that diplomatic relations were established between the two countries in December 2020.
.