OUS Updates and news.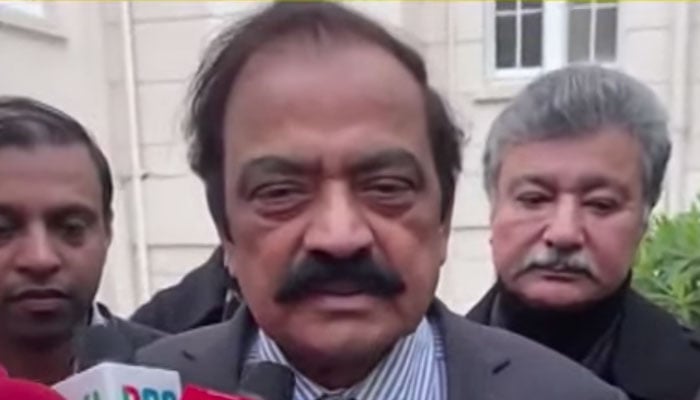 Federal Interior Minister Rana Sanaullah has said that it is certain that Nawaz Sharif will lead the Muslim League (N) in the election.
While talking to media in London, Rana Sanaullah said that PML-N will get success and majority in Punjab elections, and will start election campaign under the leadership of Nawaz Sharif.
He said that Maryam Nawaz will return to Pakistan next week.
Rana Sanaullah said that the election and support belongs to Nawaz Sharif, his return is important, Nawaz Sharif also wants to return home soon.
While discussing the vote of confidence in Punjab, Rana Sanaullah said that it is the constitutional duty of the governor to call for the vote of confidence in Parvaiz Elahi.
He said that 12, 13 people of Tehreek-e-Insaaf were angry with him and took vote of confidence from them through oath. 5 people are angry, from others they swear and vote of confidence.
The interior minister said that our numbers in Punjab are full and full.
The decision to arrest someone will not be made by the government but by investigative agencies. The dark activities of Pakistan Tehreek-e-Insaf (PTI) are coming to light. Cases are being investigated, arrests will be made if done.
Rana Sanaullah said that Shahid Khaqan Abbasi has fully agreed and is with PML-N.
The federal interior minister said that the schedule of Punjab election has not been released yet, it may not be in three months.
When asked if Maryam Nawaz can become the Chief Minister of Punjab, Rana Sanaullah replied 'why not'.
.