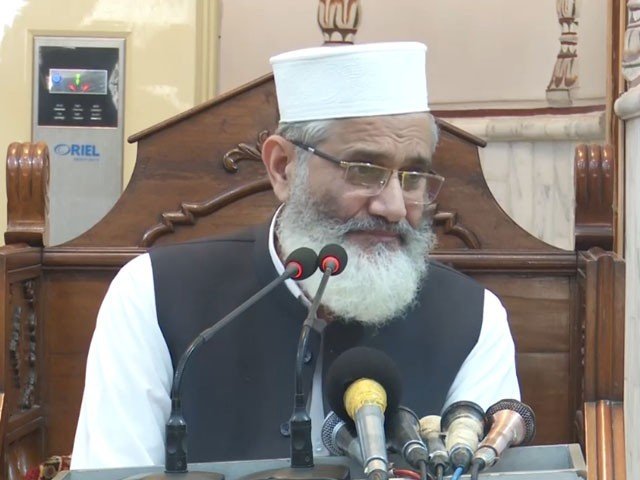 Lahore: (Web Desk) Jamaat-e-Islami Amir Siraj-ul-Haq said that feudal lords, vassals and corrupt capitalists consider power their right and only the future of the rulers' children is secure in Pakistan.
Ameer Jamaat-e-Islami Siraj-ul-Haq, while addressing the JI-Youth meeting, said that due to the oppression of time, young people have become frustrated, they must now rise up and start a vigorous fight against the incompetent rulers for their rights.
The emir of Jamaat-e-Islami said that the landowners, vassals and corrupt capitalists consider power as their right, the rulers are a major obstacle in the development and prosperity of ordinary educated youth, due to which opportunities for ordinary youth to advance on merit finished.
He said that only the sons of rulers have a secure future in the country, while university graduates rush in search of second-class jobs.
Siraj-ul-Haq further said that the cause of all these problems is heredity and the politics of the one-man show, which is very important to end, for which Jamaat-e-Islami is in the field because only Jamaat-e -Islami is a party free of heredity.