OUS Updates and news.
The State Bank of Pakistan has released data on the increase in domestic foreign exchange reserves.
According to the State Bank, foreign exchange reserves have increased by one crore eight million dollars in a week, after which the reserves have increased from $5.45 billion to $5.52 billion.
According to the State Bank, the deposits of commercial banks increased by 7.40 million dollars to 5.52 billion dollars.
The total reserves of the country have increased by 92 million dollars, after which the total reserves have increased from 9.75 billion dollars to 9.84 billion dollars.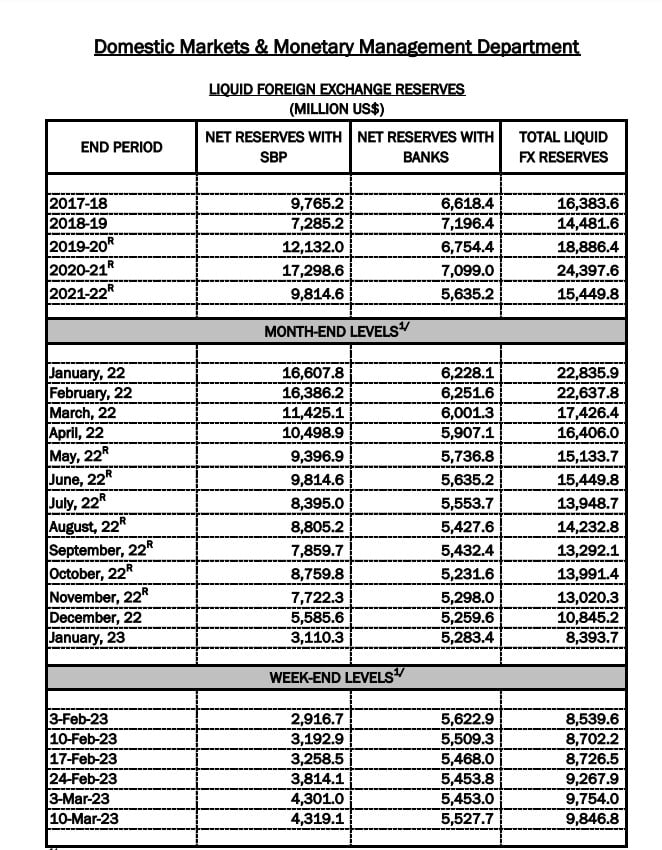 Comments