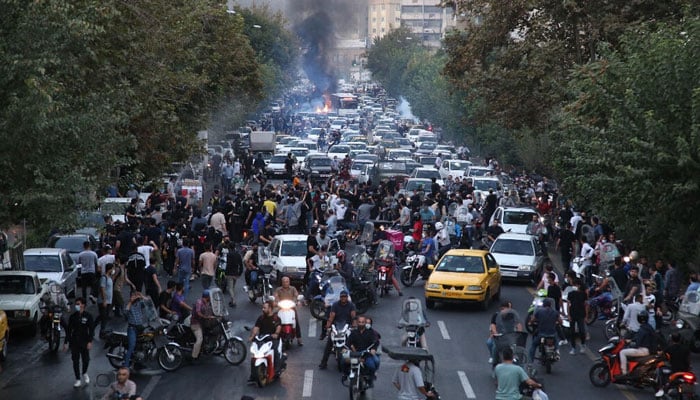 Protests are ongoing in several areas over the death of a girl in police custody in Iran, during which several people were killed in a crackdown by security forces.

Mehsa Amini, 22, was arrested in Tehran last week for not wearing a headscarf and died of an alleged heart attack while in custody.
The French news agency quoted a human rights group as saying that 36 people had been killed so far in the protests following the death of Mehsa Amini.
On the other hand, Iranian authorities said that 17 people, including 5 security officers, have been killed so far during the protests, but according to the Center for Human Rights (CHRI), this number is higher.
The agency said in a tweet that on the 7th day of protests in Iran, authorities acknowledged at least 17 deaths, but independent sources say the number reached 36.
The tweet said that number is likely to increase even further.
CHRI said in a statement that the government was responding to the protests with bullets and tear gas.
According to Iran's official news agency, protesters are throwing stones at security guards and burning police vehicles.
.