OUS Updates and news.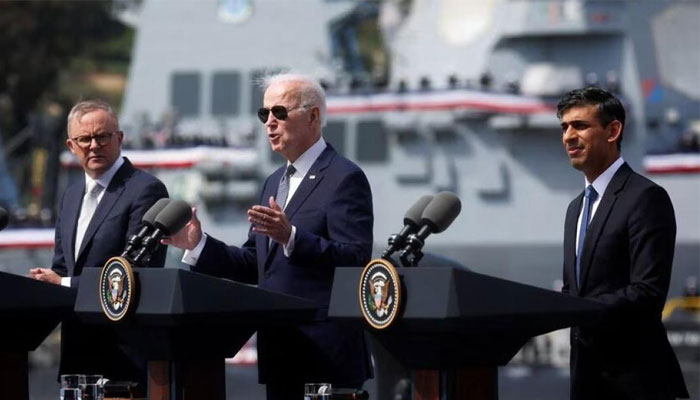 The United States, Britain and Australia agreed on the nuclear submarine project, while China expressed reservations about the deal.

Under the deal, Australia will receive at least three US nuclear-capable warships.
The three countries will also work to build a submarine using advanced technology, including a British-made Rolls-Royce reactor.
When the president of the United States of America, Joe Biden was speaking on this issue, he said that this agreement will not damage Australia's decision to be a country that does not have nuclear weapons.
China described the agreement as full of mistakes and dangers, saying that the three countries are ignoring the concerns of the international community for their own geopolitical interests.
It should be noted that a new defense partnership has been announced in 2021 between the United States, Britain and Australia to counter China's growing influence in the Indo-Pacific.
Under the 'AUKUS' (Australia, UK, USA) defense agreement between the three countries, the US and the UK will provide assistance to Australia in building nuclear-capable ships.
.