OUS Updates and news.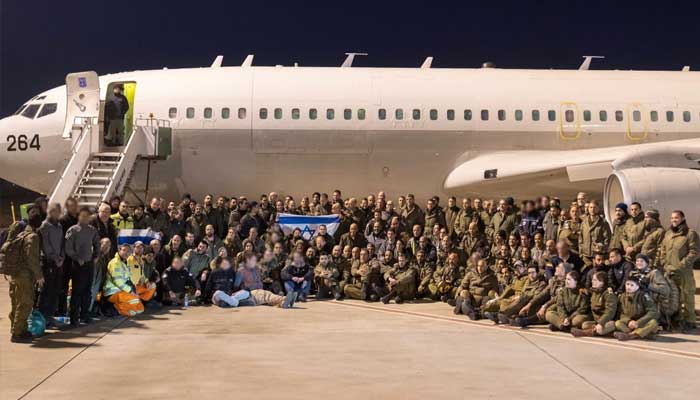 AIsrael launched 'Operation Wolf Branches' to help earthquake victims in Turkey, 15 flights of military personnel, medical teams and relief supplies arrived in Turkey.
Under this operation, the Israeli medical team arrived in Turkey today.
A joint delegation of the Israeli army and the Ministry of Health has transported 230 military personnel and hundreds of tons of aid in 15 flights.
The Medical Technical and Logistics Department of the Israeli Army is ordering this relief operation.
Brigadier General Gilad Kanaan, Commander of Israel's Navatim Airbase, said that it has been 48 hours since the Olaf Units started.
All relief operations for Turkey are carried out from this air base.
He said that now our next step is to establish a field hospital in Turkey.
He said a team of 150 military personnel was already in Turkey and had rescued dozens of people from the wreckage.
The Brigadier General said that 100 items were sent to Turkey which will help us stay there and help the injured and other earthquake victims.
.